Welcome to Adilok College Goregaon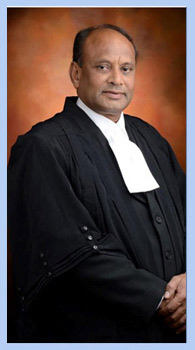 Adilok College located in Goregaon of Maharashtra. Adilok Mahila D.Ed. & B.ed. College is a leading educational Institute imparting quality education & has been established with a firm foundation to prepare the  students to be leaders and to lead life to the full. In other words this trust intends to bring good quality education, systems, ethics, responsibilities, and discipline to Every Individual.
The Adilok Mahila B.Ed. College has been established with the objective of creating centers of excellence for education in the field of basic elementary, secondary and higher secondary education, training, research and developing entrepreneurship. 

The founder and president of the college Dr. N. D. Kirsan is highly qualified having being M.com, M.Phil, M.A., LL.M., and Ph.D. in Gandhian Thought. 

He is an academician and lawyers as well as excellent administrator who has versatile experience in the field of education and human resource development.
The College is equipped with latest facilities and Laboratories like Computer, Psychology, Science, Educational Technology, work experience related instruments and has sophisticated Library.
Adilok Mahila B.Ed. College Website

Sanction Program : Bachelor of Education
Sanction Intake : 50
B.Ed. : 2 Years Course (4 Semester)
Fee Structure :Rs.18538/- Per Year Click here for Website +
Adilok Adhyapak Vidyalaya Website

Sanction Program : Diploma in Elementary Education
Sanction Intake : 50
D.El. Ed. : 2 Years Course
Fee Structure :Rs.12000/- Per Year
Click here for Website +